CCTR announces May 30 Open House to showcase newly renovated facility
May 4, 2023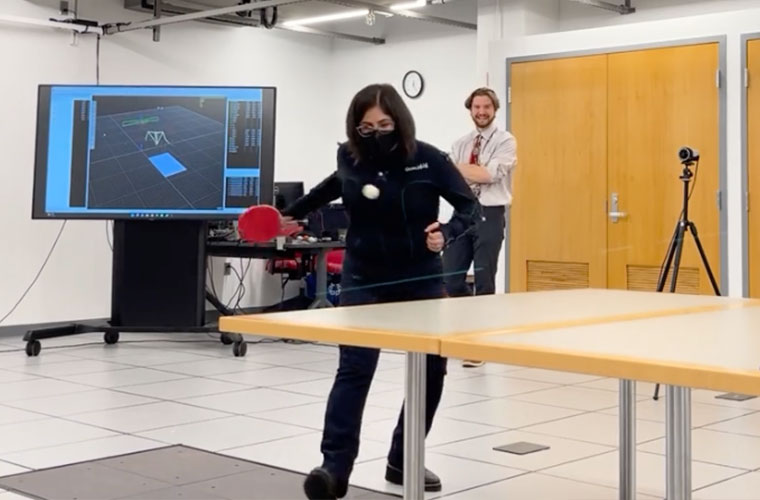 Join us for an exploration of the reimagined Center for Clinical and Translational Research (CCTR) on Tuesday, May 30, 2023.
The CCTR will hold an Open House to showcase the newly renovated facility and its capabilities. Come join us for fun interactive activities (think yo-yo, think ping-pong) in the CCTR's HealthLab and Motion Capture Suite.
The CCTR serves as MIT's one-stop shop for clinical research, turning concepts into formative improvements in human health and wellbeing.
Our  team of clinical experts helps scientists navigate local and federal regulations, and work with research teams to design studies of new technologies. Researchers can measure numerous standards of care with an extensively outfitted on-site workshop, dry and wet labs, and flexible spaces that include a range of environmental sensors.
Date:  Tuesday, May 30, 2023 – 11:00am – 4:00pm
Location:  Center for Clinical and Translational Research – E25-131
Highlights:
11:00am – Tours/Demos  
1:00pm – Tours/Demos
2:00pm – Reception: Maria Zuber, MIT Vice President for Research, Welcome and Opening Remarks
We look forward to seeing you there!
Best regards,
Elazer R. Edelman, MD, PhD
Director
Catherine E. Ricciardi, DNP, ANP-BC
Director of Clinical Operations and Research
Brian W. Anthony, PhD
Technical Director