Innovation Hub
Modular and reconfigurable meeting space designed to promote collaboration. Equipped with whiteboards and large screen monitor for Zoom and screen-casting. Also features open and private touch-down spaces that can function as temporary offices for investigators, students, and visiting researchers.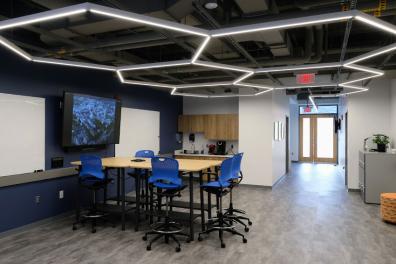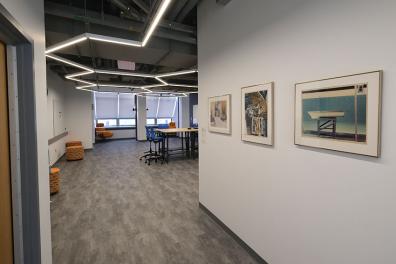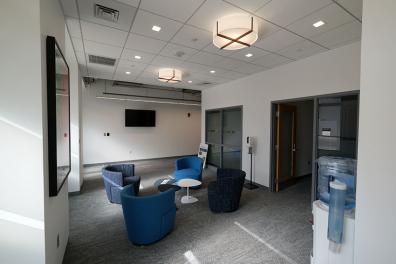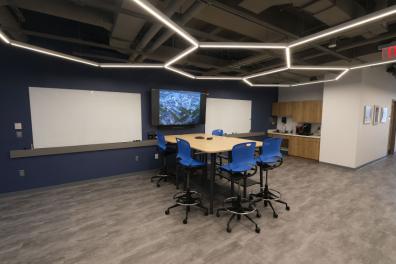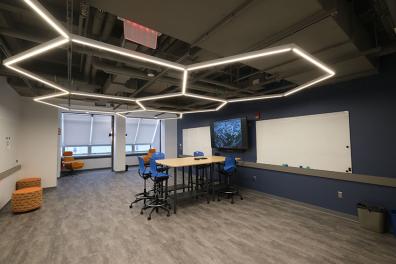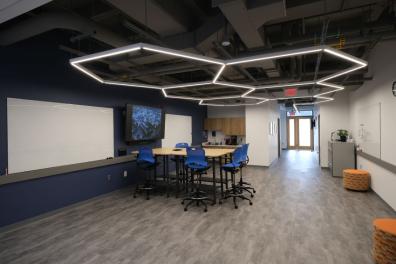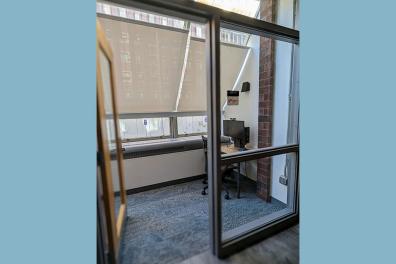 Interested in using this facility or service?
Capabilities

CCTR welcoming space

Touch-down work spaces for visiting researchers

Open concept
Private temporary work spaces

Research team meetings

In-person collaborations
Zoom Room (for hybrid meetings)
Equipment List

Whiteboards
Conference room microphone
Large screen monitor for screen-casting
Touch-down spaces
Windows-based work stations
Orientation and Training

Please contact the CCTR for details on the requirements to access this facility. Stay tuned for updates!