HealthLab
The HealthLab housed on the second floor of E25-201 and E25-212 is MIT's official home for human subject research. The space was designed to be reconfigurable in form and function to meet your clinical research testing needs. Our facilities feature state-of-the-art equipment and flexible spaces that you can adopt for the life of your project—or we can bring our services right to your lab. You'll be able to develop real-world medical applications of your research quickly, cost effectively, and on your own terms. We have the answers that you need—even to the questions you never thought to ask.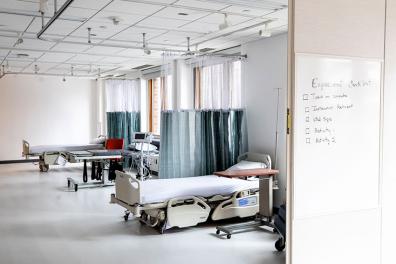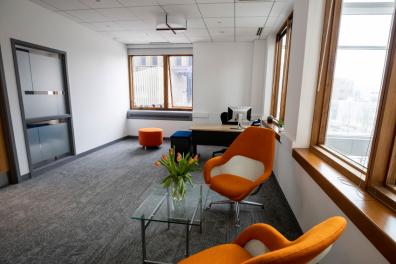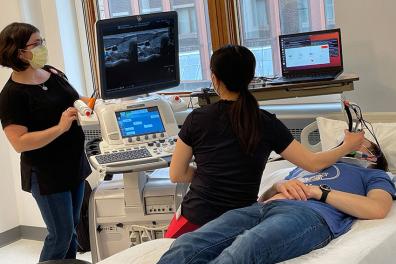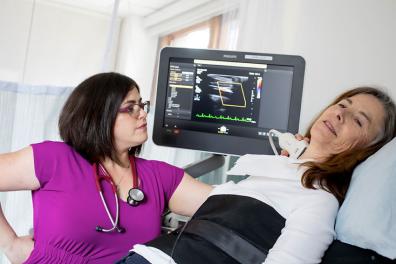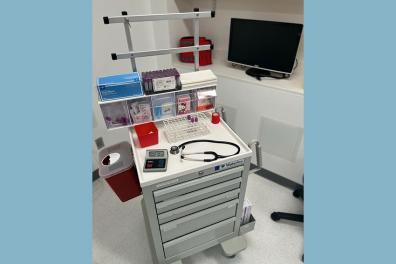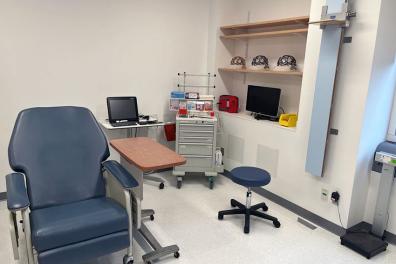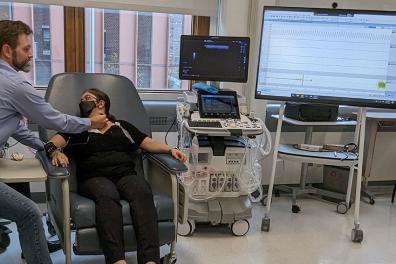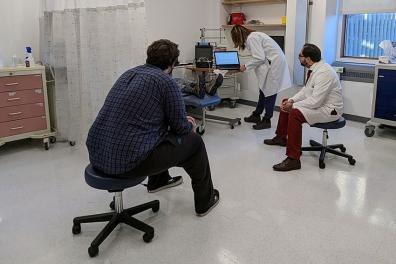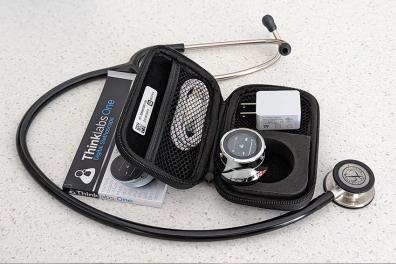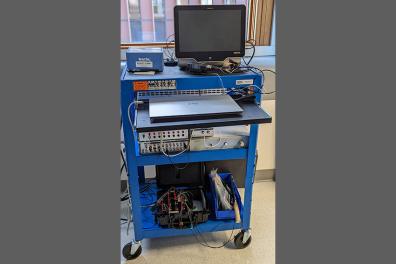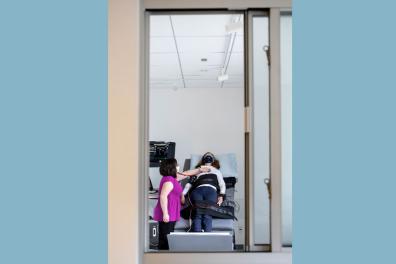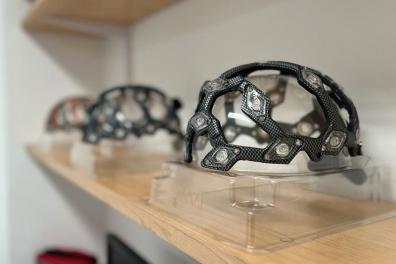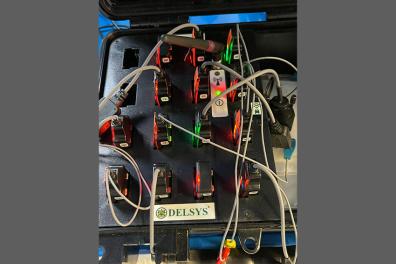 Interested in using this facility or service?
Capabilities

HealthLab designed to be used as one huge testing environment or separated into three large rooms equipped with whiteboards on each side. CCTR offers clinical and technical expertise and oversight to ensure safety and compliance. HealthLab area is equipped with a large array of standard of care (SOC) equipment for use in human research data collection. Healthlab, integrated with observation suite resources, is available to observe participant testing either under direct clinical supervision or remote observation per IRB approved research protocol.

Ensure the utmost safety for human research on campus
Actively foster medical device/diagnostic innovation through focused knowledge and resource cross-pollination
Equipment List

Participant Dedicated Shower and Bathroom

Standard Of Care (SOC) Clinical equipment

(2x) Hospital Beds
Tilt Table
Phlebotomy/infusion chairs
Welch Allen, OMRON,: Temp, BP, Pulse Oxygenation, Ophthalmoscope, Otoscope
Digital Stethoscope
Hewlett Packard: EKG
Glucometer
GE Ultrasound system (Variety of probes)

Data acquisition instruments (ADI Instruments)

Spirometer
Gas analyzer
SpO2 monitor
ECG, EEG,
FINAPRESS Nova (Noninvasive BP and venous pressure monitoring)
Heart Rate Variability
Temperature
Wireless Physiologic Monitoring
Delsys Trigno Avanti System
SKIN, EKG, EEG
All can be connected to ADI PowerLab, multiple licenses available for analysis
GE Ultrasound system (Variety of probes)

Point of Care Testing

Glucometer
Pregnancy Test
Drug Testing
Urinalysis
Specimen PH

BL2 designated specimen processing lab

Abbott ISTAT: Chemistry and Hematology
Centrifuges
Pipettes
Vortex
Refrigerator (for short term sample storage)
-20C Freezer (for short term sample storage)
Orientation and Training

Please contact the CCTR for details on the trainings required to use this facility. Stay tuned for updates!