Clinical Instrumentation Suite
The CCTR Clinical Instrumentation Suite in room E25-212a houses a collection of clinical and experimental research equipment that supports research and development initiatives across a spectrum of methodologies and size scales. This space allows for data collection across various stages of translational research, including validation of investigational devices and comparison against clinical standards during IRB approved research. The room can be reconfigured to accommodate users' protocol-specific needs with direct clinical and technical support. The space is also outfitted with audio-video recording equipment for remote observation and broadcasting.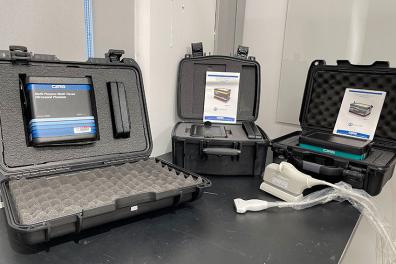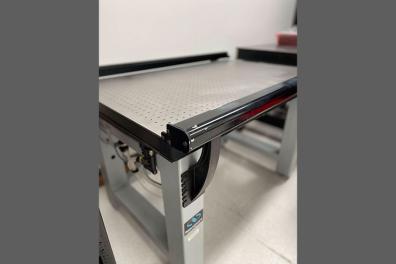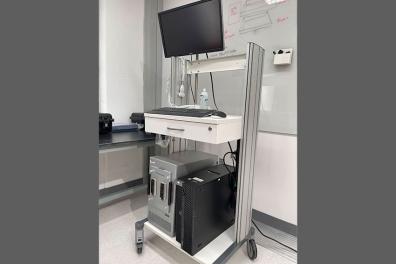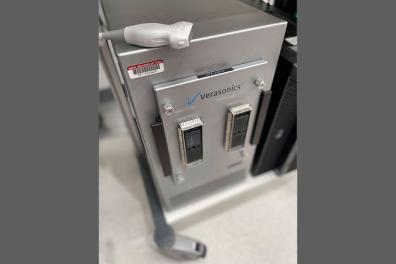 Interested in using this facility or service?
Capabilities

Clinical Validation Studies

Device development and testing

Benchtop electronics
Optical instrumentation and enclosures
Verasonics ultrasound

Thermal and high-speed imaging

Remote monitoring
Equipment List

Impedance analyzer
High frequency oscilloscope
Arbitrary waveform generator
Power amplifiers
Continuous wave laser
High speed camera
Thermal and infrared cameras
Reconfigurable ultrasound system
Orientation and Training

Please contact the CCTR for details on the requirements to access this facility. Stay tuned for updates!