Cell Shop
The CCTR Cell Shop in room E25-217 is a BL2 facility designated for biological characterization of medical devices and therapeutics. The space includes a biosafety cabinet, CO2 humidified incubator, centrifuges, refrigerator, and -80 freezers which are available for culturing and storage of biological specimens. A chemical hood, a vacuum oven, SLA 3D printers, and a plasma cleaner are available for device prototyping and manufacturing as needed. Bright field, fluorescence, and acoustic microscopes are available for use for sample inspection and characterization.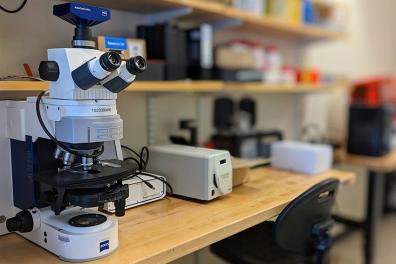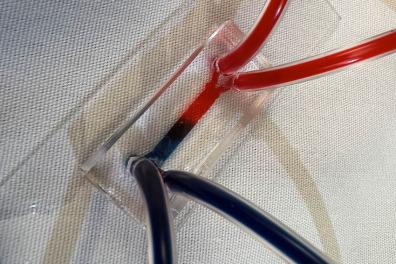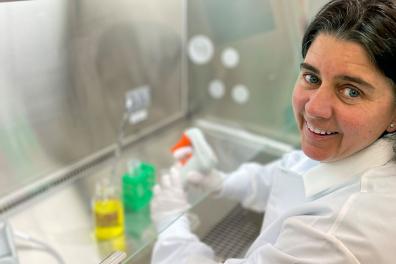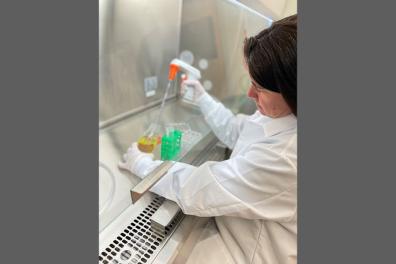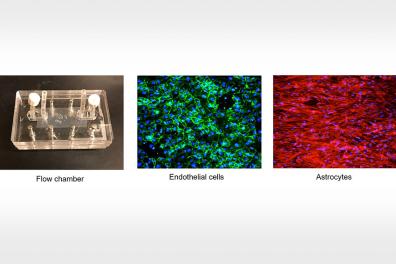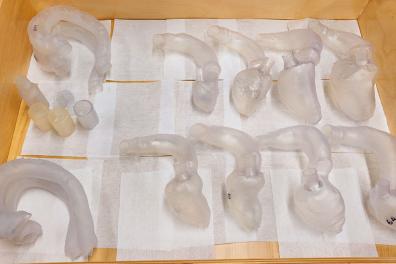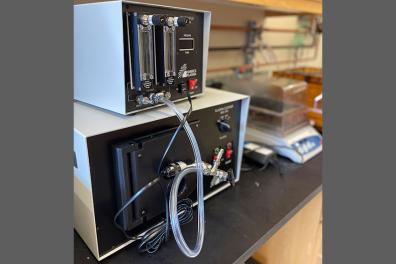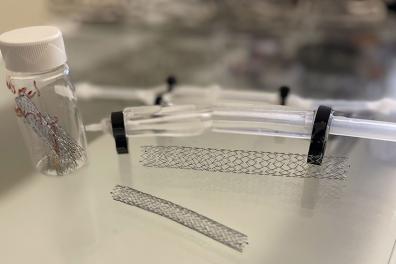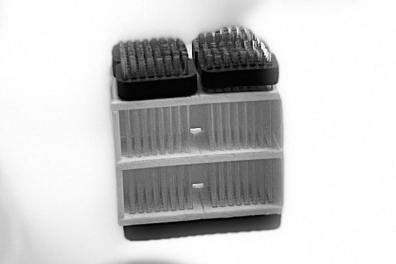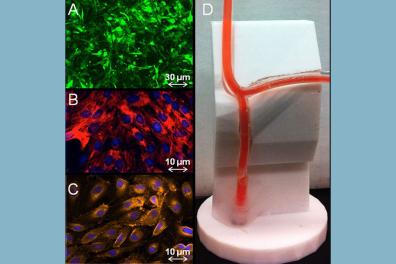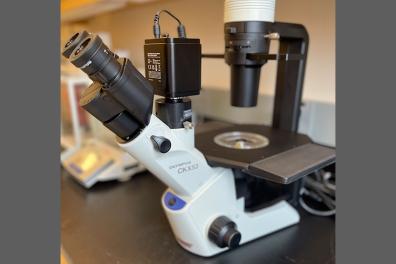 Interested in using this facility or service?
Capabilities / Use Cases

Biocompatibility studies of medical devices/new (bio)chemical entities

Cytotoxicity assays: determination of IC50
Adhesion assays: cell-surface interaction (degree of cell adhesion on the material surface)
Proliferation assays: tissue/cell-surface interaction (monolayer vs multilayer cell coverage of the material surface)
Coagulation assays: blood-surface interaction
Inflammation assays
Fluid mechanic characterization (flow loops)

Prototype manufacturing of medical devices

SLA 3D Printing (using general or biocompatible materials)
Surface modification by plasma treatment

BL2 Biological Training (educational)

Aseptic technique
Cell culture: thawing, sub-culturing, freezing, aliquoting, media and other reagents preparation, storage of samples and reagents
Cell characterization techniques: light microscopy, fluorescence microscopy, immune staining, live/dead and proliferation assays
Managing biohazardous waste
Equipment List

Biosafety cabinet
Fume hood
CO2 incubator
Plasma cleaner with pressure regulator
Ultracold -80 (and -20) freezers
Bright field microscope
Fluorescence microscope
Acoustic microscope
Vacuum oven
Centrifuge
Water bath
Scales
(2x) SLA 3D printers (Included in the Device Workshop package)
Orientation and Training

Please contact the CCTR for details on the requirements to access this facility. Stay tuned for updates!